Helping You Consciously Bring Your Most Powerful & Authentic Self to Your Life, Work, Sex & Relationship.
The Men's Circle


Bring the Sharpness of the Sword
to Your Everyday Life

"Feel what you want to give most as a gift, to your woman and to the world, and do what you can to give it today. Every moment waited is a moment wasted, and each wasted moment degrades your clarity of purpose."

David Deida

'The Mens Circle' is an environment where you get the challenge, support and guidance you need to consciously bring your most powerful and authentic self to your life, work, sex and relationship.

The Men's Circle is a training ground to reflect upon important areas of your life in the company of other good men and to explore ever better ways to navigate through the challenges of life, work and women, moment by moment.

It's a place to cultivate your capacity to finally feel free so you can live and give from your deepest being, in who you choose to serve through your work and in who you choose to love and play with in the bedroom.

It's a place for honest and open 'self-inquiry' into what's true for you right now, and 'what's next' as a purposeful, embodied action, free of life's distractions and your own self-sabotage, so you can live your best life with NO regrets.

Take advantage of this opportunity to spend time with other really good men. Learn and grow from their challenges, questions and awakenings, just as much as yours.

Who you hang out with really does make a difference.

It's time to upgrade who you are from the inside out and to evolve into who you know you can be.

Get the coaching, guidance, embodied practices and accountability you need for real, lasting change, to create what you most deeply desire in your life, your work, your sexual expression and more…

"Tell me, what will you do with your one wild and precious life?."

Mary Oliver

To apply for The Men's Circle click here

A Taste of the Topics we'll dive into in 'The Men's Circle' fortnightly 'DISCOVER' calls, along with Q&A and 'Hot Seat' Coaching:
Your Path & Purpose: Discover and live your truest path, purpose and passion from an aligned place, sharing your gifts in service and bringing deeper fulfilment to your life.
Understanding Women: Know what women most want and need, why they do what they do and how you can pass their endless tests. All is revealed as we explore the feminine.
The Power of Personal Practice: Why everyday practice is essential to your growth as a man, to deepening your life and sexuality, and how to fine tune your practice choices.
Anger Alchemy: How to handle her anger, weather her storm, deal with her drama… and lovingly transform it into deep connection, trusting intimacy… and sexual gold.
Emotional Power: Staying open, grounded and present when you feel intense emotions, and using these feelings for deeper self-exploration, connection and authentic expression.
Kill the Nice Guy: Why trying to please her will never make her (or you) happy and how dropping the mask will lead to more authentic living, greater expression and better sex.
Mastering Sexual Energy: Learn how to smooth out your sexual energy to clean up your energetic leaks, to increase your sexual capacity and to last longer in bed every time.
Essential Embodiment: How bodily movement brings freedom of mind, cleanses your energy, increases trust, sexual power and your ability to tune in to deeper truth.
Porn Addiction: What you're really seeking through hours of porn, what you're avoiding in your life and how to shake the addiction or go deeper use porn as inspiration.
Own Your Fuck: Let go of sexual shame and guilt, deepen your embodied empowerment and bring the full bandwidth of your authentic way of living and loving to your partner.
Darker Shades: How to bring the darker edges of your depth, fuck and fantasy to your woman and sex play in a way makes her feel truly loved, and brings you closer together.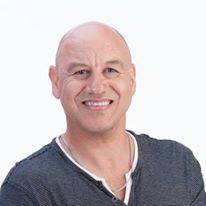 "Thank you once again for such an incredible insight into how we as men can do so much more to be conscious and present in our world. Wish I met you 20 years ago. I invite any other guys who are serious about transforming their world and their relationships with their woman to join Mo's Men's circle. It will be the best choice you make this year. Thanks again."
Terry Loveday
To apply for The Men's Circle click here
This is Definitely for You if You Want to Explore:
Where you are in your life, work, health and relationships, and where there is room for growth
The bigger picture of your chosen direction and purpose in life, and your alignment to that path from here forwards
The greater awareness of how you show up in each moment of interaction with others – your patterns and habits that may prevent the openness of each moment
Your relationship to your life, your woman and the world and the deep gifts and fulfillment that comes from claiming and penetrating all of these at your fullest
The deeper understanding of the feminine: how to be with a woman more fully and evoke greater trust, intimacy, sexual openness and exploration in your relationship
How others truly see you; reflections, insights and truths from a place of love, honour and respect from men on their own path
Knowing when you are off track and refining how to best navigate your life; being open to the feedback the world gives you, whether you like it or not
Identifying the areas of your life where you are dozing comfortably… and where you could sharpen your edge through decision and action, through physical and spiritual practices, for your own development, growth and the service of others
The seriousness of life, death and laughter; facing everyday challenge… and the inevitable… with love, freedom and humour…
These are all key areas of growth for you as a modern man: to explore, embody and evolve your masculine presence, depth, love and capacity to be with the full feminine in it's many ever-changing forms… and to understand and integrate your own feminine traits: your emotional self, your compassion, sensitivity, intuition, creativity, spontaneity, responsiveness, self-expression…
You are at your most powerful, centred and aligned with the integration of all of these and more – ready and able to meet and serve the world and your woman with all of who you are.
"If you always put limits on everything you do, physical or anything else, it will spread into your work and into your life. There are no limits. There are only plateaus, and you must not stay there, you must go beyond them."
Bruce Lee
To apply for The Men's Circle click here
The Men's Circle is not
somewhere to tell you how to 'be a man' or how you 'should' live your life
somewhere to just complain about your wife and your life and not do anything about it
somewhere for your ego to show up and tell everyone else 'how it is'
Whilst The Men's Circle is a supportive and in some ways a therapeutic structure through the unravelling of some of life's challenges, it is not a 'support group' or 'therapy session' as such.
If you simply want to be listened to and not be challenged to grow, then you'd be better off seeing a counsellor.
You can also work with me 1:1 if you need to work through an issue that requires such support.
"Instead of wondering when your next vacation is, maybe you should set up a life you don't need to escape from"
Seth Godin
The Men's Circle is
a safe and open forum of trusted men, gathered to support each other in the challenging path of life; to listen and be heard, to share feedback and insights in safety and respect
a place to explore, integrate and embody deeper parts of your true self, to bring more of you to life, to your life and to others
a forum to connect with the core of your being in ways that will be available to you across the rest of your life
an invitation to frequently consider and answer the question 'who are you?' in different ways than ever before
an opportunity to support other men in their lives and refine your own skills in speaking from a place of clarity, courage and love in offering your insights to others who may benefit from your perspective, experience and life wisdom
a place for open reflection and authentic feedback from other men (not their opinions or judgements) as their offering to help you refine areas of your life they see and feel need attention
"Set your life on fire, seek those who fan the flames."
Rumi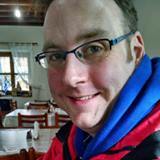 "Mo is one of the most skilled and gifted one to one counsellors on difficult topics and has the uncanny ability to get you to look deep, deep within yourself to find answers a moment ago you were not aware were there."
Sam Beatson – UK
To apply for The Men's Circle click here
How It Works
The Men's Circle takes place online, providing access for men worldwide to join a focused group committed to diving deep, giving back and ongoing personal evolution.
Meeting Times and Frequency
The Men's Circle is a 'virtual' group, with fortnightly 75 minute group calls and a minimum commitment of 3 months.
The Men's Circle is open to men from all over the world, and so call times are set to make them available in as many time zones as possible.
Please note:
Call times may vary slightly throughout the year due to seasonal clock changes.
All calls will be recorded so you never miss out.
Calls will be 75-90 mins long.
You can post your questions in the forum ahead of any call and still get them answered if you are unavailable to attend in person.
Attendance
The Men's Circle is a commitment.
It's a Team sport in the Game of Life.
There are no substitutes to take your place.
It is important that each man commits to regular attendance (unless life throws up something truly unavoidable) to maintain the integrity of The Circle.
Summary
Fortnightly 75 minute private conference calls: specific topics, challenges and personal practices around life, death, sex, purpose, relationships, contribution, living big and more, with time for Q&A
Private Members Only Forum: post your challenges, questions and insights to the group or to any individual – accessible on any device
Notes, exercises and call recordings archived and accessible
The Men's Circle is a commitment and an investment, of time, energy and money. The required financial investment will be shared at your application interview.
Members of The Men's Circle save £$€'s when investing in one-on-one coaching and mentoring with Mo Latin
Minimum commitment 3 months (6 fortnightly online calls plus continuous email support and forum access).
To apply for The Men's Circle click here
Consider This
Before you decide that you are 'too busy'… maybe you already have … take just a few moments to ask what that 'busy'- ness is.
We are all of course busy with life, work, woman, family …. and maybe some TV… Google… Facebook… and YouTube… ?
Consider whether your life could be better served in any way by taking regular time out to reflect in self-inquiry with other men committed to the same, fine tuning your ability to navigate each moment of your life right now and also what is next, from a place of greater depth and clarity.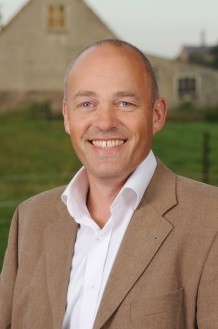 "I have been working with Mo as a coach now for a couple of months. Although we have our sessions via Skype, I always notice his focused attention and presence…He is helping me getting more clarity in my relationship, and so far his direction leads to more freedom, service and fulfilment. He is a guy who combines the sharpness of the sword with a huge heart.
What stands out for me in working with Mo is his real clarity, and his deep wisdom about how to elevate relationships."
Jeroen van Schaveren – Holland
A commitment of 75 minutes a fortnight for a minimum of 3 months will have profound and powerful repercussions across many layers of your life in ways you cannot imagine, as it has in mine and in the lives of other men I have shared and experienced this with.
What's Next From Here…?
Allow yourself just a few moments to sit with all you have read on this page, how you truly feel in your everyday reality of existence and what may evolve from you choosing to explore this further.
Or not.
Your next decision is always the most important…
"You should be able to trust that these friends will tell you about your life as they see it, offer you a specific action which will shed light on your own position, and give you the support necessary to live in the freedom just beyond your edge, which is not always, or even usually, comfortable."
David Deida
To apply for The Men's Circle click here
What People Say…
"I have been privileged enough to receive Mo's guidance on a weekly basis over the last two years and have found him to be an inspiring and empowering practitioner. He has regularly given me insightful feedback that I am deeply grateful for and my life is richer as a result.
Ho!"
FD – London, UK
"I've been wanting to explore some of the darker aspects of sex with my wife for a long time but really didn't know where to begin. or even how to start the conversation about exploring some fantasies, trying new things that some people may call kinky. I now see that those fantasies are really quite normal between two loving people.I found out my partner was actually in for the same things as I was, and now we are more comfortable in exploring and making those fantasies real. This has brought another whole dimension to our sex life which is great.
During (another) great coaching session 😉 I felt comfortable enough to talk this through and we found some creative and fun ways to bring up my authentic desires in a way that truly honours my woman and our relationship, without feeling judged or like some kind of deviant or pervert!
A few days later we had an edgy and exciting conversation, which led to us buying some new outfits for her which she totally loves.
She is really is relaxed about it, and enjoys me enjoying her (and enjoys her new lingerie :)). Sex is now even better not withholding and both enjoy this change very much."
Dr. P – NZ
"I feel the biggest breakthrough I had is really getting that everything is ok and being courageous to stand in my fear and not being good enough to get to the other side. I now give myself time to listen, feel, breathe and embody what's real for me prior to reacting. This means some things have slowed down, which is peaceful.I don't question whether I am right or wrong anymore. I spend more time working through how we, together can get the best outcome. I don't really care who did what, when or how, I am much more focused on what is happening right now. I feel grounded and at peace with who I am.
Understanding and acceptance of my partner has been the biggest breakthrough. Getting that she is her own self and responsible for her own self and way of being. This has brought some freedom into our relationship and provided a foundation of trust. We talk more appropriately with each other with respect and love and kindness.
The specific benefit I have experienced from a whole lot of changes is the feeling I get and a I see when I sit with my wife, and our children are with us and they look at us and be with us, smiling, playing, knowing that they have everything they need right there in the room and just being together as one. This makes it all worth while."
ANON EXECUTIVE, MELBOURNE
"We decided to have coaching because we wanted to deepen our relationship and improve our intimacy, which was not getting better while having young children. Also we always had the feeling something was missing in our intimacy. Over the past year I have been on calls with Mo (and my partner with Mo's partner Lisa), and we have had couple coaching as well.
For me this meant that I got more insight in how to live an authentic life and it has helped me to reset my life's goals. Furthermore I got more insight in how male-female dynamics go and now I know better how to open my woman.
Now after these twelve months I can say I would still like to make many improvements in some areas, but the coaching has provided me with many 'tools' to achieve this.
My relationship has miles more depth now and I would advise everybody to start exploring and improving their relationship"
Frank – New Zealand
"I found Mo's insight into the male mind when it comes to female interaction really fascinating and totally unexpected. Talking over my personal challenges with Mo in such an open and trusted environment, enabled me to ease my fears, open my eyes and my heart and truly feel what it must be like to be on the receiving end of my actions and reactions.
I have since been able to relate to my partner with greater empathy by utilising Mo's guidance. In turn, I have felt warmer and calmer which has attracted my partner's attention and allowed him to see me as the person he fell in love with.
Mo is calm, eloquent and an avid listener; qualities a woman needs when trying to work out the real challenge in her relationship. Thank you so very much for being there for me."
Andrea – London
"I have had the privilege to work with Mo and I am infinitely grateful for the impact his coaching has had on my life.
Before coaching I felt really frustrated with myself, I knew there was something that I wasn't seeing that was holding me back and yet I just hadn't been able to figure it out. So after 6 years of struggling I decided to ask for Mo's help.
The problem had become so big for me that it was impacting on my relationship with my fiancé and I knew that I didn't want to start married life not being who I knew deep down I could really be.
Now Mo was tough – he didn't let me get away with all the rubbish that was going round in my head – and he also worked with me in a way that enabled me to see what I needed to in order to get the result I was so committed to achieving.
Now I'm free to connect to my fiancé more openly and confidently which means the world to me.
Thank you"
S.M. – UK
"I feel like I can really create the life I want, there has been a lot of clearing in relation to my situation personally and I really feel able to have a springboard to larger and faster leaps in terms of integration, I am happier as a result and am feeling like I can shine and be myself even deeper.
I feel more centred content and calm, that I have been seated even more in my power centre and more aligned. I feel seated in my power, unmovable at source"
S.G. – MELBOURNE
"Oh my god what has happened to my husband!!! He's a new man!! He is so fucking amazing!!!
You said to trust you…and I did…but I had no idea what the result of that would be. I certainly never thought it would lead to such a new husband in such a short time! I did what you said… I stepped back yesterday… I didn't tell him, guide him, lead him… I asked him at every opportunity what to do so he could make the call. And he did. And then we had THE best sex of our lives!!!
I'm SO HAPPY!!!!!! THANK YOU THANK YOU THANK YOU!!!! 😀 "
Ivy – London
"Our sex is better and deeper than ever – thank you for bringing this to us"
Dr. Frank P
"Mo helped me to evaluate myself and my marriage. He helped me see everything from a new angle with fresh eyes. He helped me remember who I was and why I married my husband. He encouraged me to see how my actions and words affect my husband and how that affects our marriage and the dynamic between the two of us.
He helped me see that in order for me to get what I want from my marriage I have to step back and allow my husband to step into the gaps that I leave. I had to be honest with him. I had to invite him to try the things I wanted.
I could never have predicted the response I got. It was exactly as Mo had said it would be. I followed Mo's advice and told my husband my desires. I was blown away by how accepting he was.
This last week has been the best time I've spent with my husband in our entire marriage. We have become closer, the dynamic between us has completely changed. He is more attentive, he touches me at every possible moment. I am loving every second with him. He gives me exactly what I want and need without me having to ask for it.
Mo has helped me see that my marriage is worth fighting for. That my husband can give me everything I need. I had given up on ever being satisfied by my husband until I met Mo. And I won't ever look back."
Cherise – London
The Men's Circle
"One day your life will flash before your eyes. Make sure it's worth watching."
Gerard Way
The Next Step: Enter your details below to arrange an application conversation to join the group. Thank you for your time.